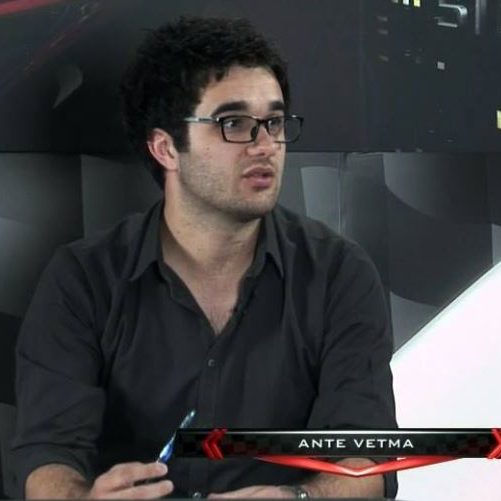 Procijenjeno vrijeme čitanja: 7 minuta
Last car is now approaching the back of the grid
Gianpiero LambiaseCar behind – Hamilton, Checo P3
Mode 10, Max, mode 10. When you can – display 8.
Gap behind 1.3s
Bias offset if you need it
Gap 1.4s
You are two tenths stronger in the final sector.
DRS is active.
Gap 1.6s
Keep on top of the surface management, Max
Gap 1.4s
Okay, mode 6, and gap behind 1.3s
Keep us updated on the tools requirements as well, please
Max Verstappen It's just low grip.
Give up the entry to 3 for the better exit, please
Gap 1.2s
Gap behind 1.6s
Okay Max, try giving up or pushing in turn 2, and sacrificing turn 3 a little bit
Gap 1.5s
Okay Max, give me front wing update for the next stint. Gap 1.5s
Yeah, it's okay.
Understood, thank you.
Gap 1.7s
Just need to try and break this tow Max, you're doing a great job.
Gap 1.7s
Gap 1.6s. Happy with your tools at the moment, Max?
Yeah.
Understood.
Max, so, have a look at that […] turn 2, turn 3. You can push a little turn 2, and give up turn 3. Looks like a better overall compromise.
I mean, I am struggling a lot with a bouncing there, I know, it's difficult to ride the curb.
Max, you can reduce lift-off a little, let's say, reduce it by 1 second.
Just monitor your 3 corner balance with that change. Gap behind 2s. Last lap 23.3 for Hamilton.
Gap 2.2s, last lap Hamilton 23.4.
Max, when you can, I'll have another front wing update, for next stint. Just keep in mind it's a longer stint.
Two clicks more.
Understood.
Just let us know if you need any help to address the balance with tools. Otherwise I'm happy to leave you to it. Gap 2.4s.
Green, sector 1.
Gap 2.3s.
Just look after front left, Max, and use your tools.
Yeah, tyres start to struggle now in low speed.
Understood. Gap 2.1s.
Max, you do not need upshifts to 6th gear before 7 and 10, from outside.
Left front doesn't want to turn.
Understood. Gap 2.0s.
Torque 2, bbal (brake balance) 1 is available, Max.
My left front is dead, guys.
Understood, Max. Gap 1.6s.
Box and pit confirm.
Strat 12 in pitlane after the wall.
Torque 9, strat 8. So bring the tyre gently. You'll be racing Sainz. Racing Sainz, initially.
Sainz coming alongside, about 1.5s behind.
Shifts are shit again!
Hamilton last lap 23.6.
Don't hit the tyres hard. Hamilton last lap 23.3. We know what we need to do from this stint.
You can reset your diff and mid as you need it.
Effective gap to Hamilton 4.2s.
There will be blue flags for Latifi ahead soon.
Okay, so, Hamilton has pitted. You have passed him now and he is on to the hard tyre. Strat 2, strat 2.
30 laps complete, 41 remain.
So, the gap behind 6.6s. First lap for Hamilton on hard 22.5.
That will soon be blue flags for Schumacher ahead. Gap 6.5. Hamilton at 22.0.
Max, strat 8 and reduce lift-off for tyre temps. Let me know if that is not prefered. Hamilton last lap 22.4.
Okay Max, so soft stint wear life was of no concern at all. So just going to be managing tyre slip and keep them in the window. Hamilton last lap 22.4.
Feel free to lean on them a little bit more in medium speed if you feel them falling out of the window. Likewise with lift-off. Gap 7.3.
Soon getting blues for Magnussen ahead. Gap behind 7.8.
A bit of lag out of turn 2.
Understood, stand by.
So in terms of how we push the tyres – just keep your low-speed traction and breaking under control. I'm happy for you to lean on them in medium speed.
We'll monitor the lag, Max, just looked like an isolated incident for the moment.
Just to remind you about bias offset, you're still +2, if you feel you need it.
Max, our recommendation would be to reduce the lift-off. So, keep the lift-off for tyre temperatures. It looks positive when you do reduce it. Just watch your brake application.
Gap behind 8.5.
Okay Max, can I have front wing update for the possible next stint?
Two clicks more.
Understood.
Max, we are happy with -1 at the bias, from where you are.
Yeah, I tried that, I don't like it.
Understood, no pressure mate.
That's 30 laps remaining.
Gap behind 9.7s.
Okay, gap 9.4s. Six tenths was DRS.
So, we will shortly be coming to a bit of the train of blue flags. Hamilton last lap 22.5. Gap is 9.5.
So, blues Tsunoda.
Ahead of you Norris, two Alfas and Ocon. Gap 10 seconds.
Max, can you let us know if you want to reduce lift-off any more? Otherwise we'll make strat change.
I can't reduce it, mate, the throttle just goes long.
Okay, understood. Strat 2, strat 2.
Gap 10.1.
So, ahead, Ocon and Bottas battling away.
Should have blues now.
Okay Max, we could try shifting the bias rearwards, two clicks.
I cannot, I cannot.
Thay may have helped reduce your lift-off, which would have helped tyre temps.
Not only the fronts, the rears are on edge.
Remember peak and low speed we can help you out.
[…] suggest?
That's what you are struggling with.
At peak and […] rear, it's not […] breaking.
Understood, thank you.
Okay, that's 50 laps complete. 21 remaining.
Bbal 3 and -2 on the bias.
Is it correct how I have it now?
No, you are -2 absolute, just 2 rearwards. So, two forwards from where you are at.
Yup, happy there.
Track looks clear at turn 6, Max. Gap 10.5.
Gap 10.5.
Gap 10.7, Hamilton last lap was 22.6. Checo 22.5.
Mode 5, mode 5. Gap 11.1.
Gap 11.3.
Gap 12.1.
Gap 12.2.
You are still to lean on tyres to generate temperatures, if you need to, Max.
Mode 6, mode 6.
Gap 12.4.
Gap 12.9.
60 laps complete, 11 to go.
Gap 13.3. It's just tyre temperature now, Max. Manage it till the end.
To be clear, whatever you need to keep the temperature in the tyre.
10 laps remaining.
Gap 13.4. Hamilton a tenth behind.
Hamilton last lap 22.4, gap 13.3. Nine laps remaining.
Okay, gap 12.9. Hamilton at 22.3.
Gap 12.8, Hamilton at 22.3.
Virtual safety car deployed. Staying out, staying out.
Dash positive, Max. This VSC is for Alonso. He stopped at turn 1, well off the track. Just try to keep temperature in the tyres.
Okay, VSC ending. Dash positive.
Back to mode 5.
Five laps remaining.
Gap 14.2. Hamilton 22.4.
Three laps remaining, Max.
Gap behind the same, same pace.
Two laps remaining.
Gap 14.5, Hamilton 23.1.
Okay, final lap. Bring it home.
Utrka završena.
That is mission accomplished. And a very, very special number 14. Fantastic.
Amazing, guys, what a fantastic race again. 14 wins, unbelievable. What a season!
Christian HornerWell done, mate, that is a new record! 14 grand prix victories! That's the most race wins we ever had in a season. So, absolutely, congratulations. Very, very well done.
Double podium as well, that's amazing here in Mexico. Well done, guys.
Gianpiero LambiaseYou do not cease to amaze me, I have to say.
That was a very good race again, we executed that well.
Gianpiero LambiaseYeah, perfect.
Christian HornerWe are going to send GP up there with you Max, to get a trophy. So, treat him appropriately, look after him.
I cannot guarantee to look after him. I think he'll get pretty soaked!
Gianpiero Lambiase[…]
I feel sorry for the person next to you.
Okay Max, you are stopping at turn 13, as normal.