Nedavno(16.08.):
Behind the scenes of America's new F1 team
_________
F1 Racing magazin - September 2015
- pdf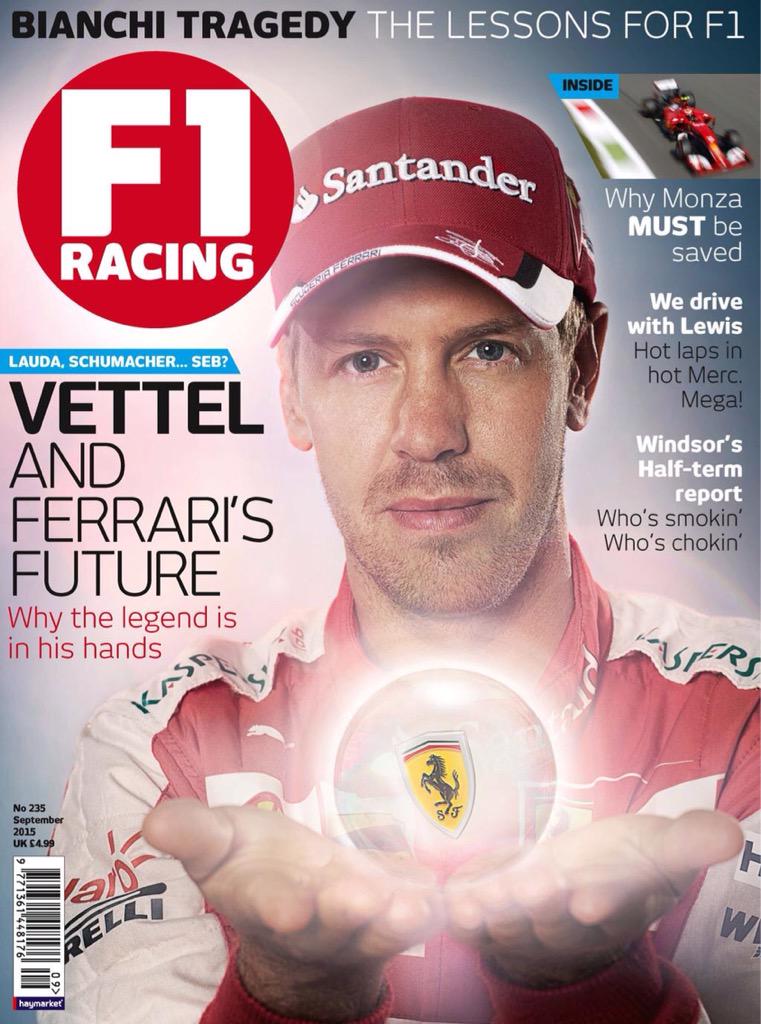 __________________________
Autosport - 13 August 2015
- pdf
__________________________________________
__________________________________________
AUTOSPORT+ PREMIUM CONTENT
Who's the real key to F1's silly season?
Kimi Raikkonen's Ferrari seat is the focal point of the Formula 1 silly season. And, as DIETER RENCKEN explains, the Scuderia's list of options is growing, rather than shrinking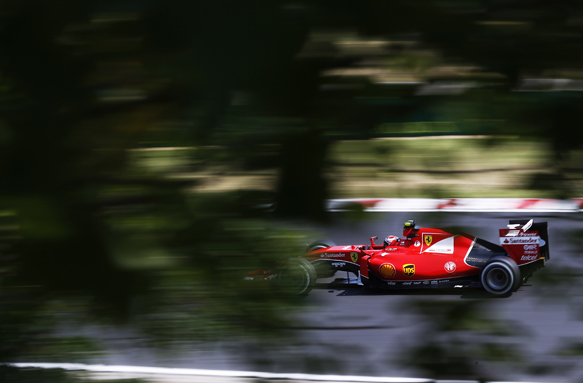 As Formula 1 headed towards Budapest after a three-week break - created by the cancellation of the German Grand Prix - paddock wisdom had it that Kimi Raikkonen held the keys to the driver market.
If the 2007 world champion retained his Ferrari cockpit, the driver market remained stable, went the theory. If not, his departure would reverberate down the grid.
Valtteri Bottas or Nico Hulkenberg, the latter driving with renewed vigour after scoring a superb Le Mans victory at his first attempt, would then line-up in red alongside Sebastian Vettel, went the line, with Hulkenberg poised to head back to Williams should Bottas replace his fellow Finn at Maranello.
Williams sources admitted to this writer that talks have taken place with Ferrari over such a transfer (with alleged fee of £12m), but stress that talks are just that, and it is the duty of all parties to continuously check the availability of drivers, and any related terms. Smokescreen or genuine? Equally, could this be a scaring tactic, to inform others that Ferrari (and Williams) have various options? Such are the ways of F1 negotiations.
Insiders are, though, adamant that Ferrari fears two German drivers would rock its Italian flavour, and so Hulkenberg is unlikely to receive the call-up.
"When [Nico] was with [Ferrari-engined] Sauber we had access to all his data, and somehow we were never totally convinced," one Ferrari insider told this writer. "Ask yourself why we didn't sign his when we had the chance before bringing Kimi back."
Thus the Hulk was also said to be on nascent Haas F1 Team's list
alongside Esteban Gutierrez
, although rumours in Germany increasingly link him to a full-time Porsche WEC drive. With Hulkenberg said to be disillusioned with his future F1 prospects, the company is believed to have offered him riches beyond his wildest dreams, including post-racing ambassadorial roles and the choice of road cars for life.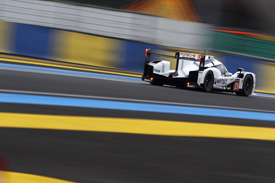 If overlooked by Ferrari, could Porsche tempt Hulkenberg to trade F1 for LMP1? © LAT
Some incentive for a driver who, but for some career wrong slots, could be up there fighting for podiums.
Romain Grosjean, thoroughly fed-up at a Lotus team he has watched dwindle from close quarters, was also said to be in the frame at Williams, potentially along with Elf or Total backing.
As was a return to the British team by its erstwhile tester Felipe Nasr, with attendant Brazilian money alongside the Felipe Massa-linked support, although he has now been re-signed by Sauber, alongside current team-mate Marcus Ericsson.
Pastor Maldonado? Seemingly heading back to Venezuela, although the reasons varied across recent conversations, including a theory that Maldonado had cost Lotus so much in missed results that he was bad value, even at double the bucks.
At the sharp end things are more or less settled, with Mercedes having both world champion Lewis Hamilton and his closest challenger Nico Rosberg under contract, and Red Bull team principal Christian Horner vowing that Daniel Ricciardo and Daniil Kvyat are staying put.
McLaren's Fernando Alonso fuelled the flames about his future by alluding to an interest other series, but the double champion is expected to stick it out despite the obvious shortcomings of Honda's power unit. However, Jenson Button's future seems less certain.
The Briton was retained for 2015 in a close fight with Kevin Magnussen. The latter was favoured by team management, but Button has been close to McLaren Technology Group's Bahrain-based 50 per cent owners since acquiring a villa on the desert island in 2010.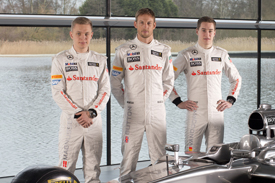 Alonso's arrival in 2015 further complicated McLaren's driver line-up
If there are any doubts about Magnussen, and Button moves to pastures different - be it retirement or the WEC - dominant GP2 leader Stoffel Vandoorne is waiting in the wings.
Thus, the merry-go-around churned as F1 decamped on the banks of the Danube, with various paddock personalities adding their takes on what is in real terms a "grey" matter (not of the brain cell hue).
Until contracts are signed and announcements made, nothing is black-and-white, and even then - as Sauber can attest - legal challenges can bring with them unexpected twists and turns.
However, as the Hungarian Rhapsody progressed, it became speculated upon that the keys to next year's Formula 1 line-up were not held by its oldest driver, but by its youngest.
As F1 embarked on its second extended break in as many months, it appeared that Toro Rosso's Max Verstappen has more paddock clout than its most popular driver, despite the fact he's yet to grace a podium. After the race at the Hungaroring it was clear why; at just 17 years of age, and two months before sitting for his road licence on September 30, he finished a career-best fourth.
In AUTOSPORT's mid-season ratings, colleague Ben Anderson rated the Dutch youngster, born to a set of fearsomely fast parents - father Jos was an F1 driver of note; mother Sophie an international karter - on par with the indefatigable Alonso and above Rosberg. And well ahead of Raikkonen, Button and both Red Bull drivers.
True, Kimi had put in a solid race in Hungary, but the word even before the lights extinguished was that Ferrari was targeting Verstappen, and was prepared to play a waiting game to achieve its objective. There exists, though, a simple contractual hitch: the youngster is under long-term contract problem to Red Bull's young driver programme.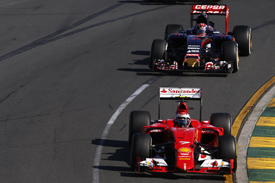 Having raced against his father, could Raikkonen be replaced by Verstappen? © LAT
However, father Jos is well-versed in paddock politics after a somewhat mercurial career, and desperate to see his son drive for the team he once held ambitions to represent. He is said to have tried every which way to spring his offspring from the clutches of Red Bull.
Jos realises that he is unlikely to succeed in his quest this year, but that another 12 months could well deliver a break, and manager Raymond Vermeulen is believed to have persuaded Ferrari to hold on.
This has, though, left Ferrari in a quandary. After two wins with his dream team, Vettel is well entrenched at the Scuderia, and Bottas (or any other driver) is unlikely to accept a single season contract, with or without options.
Kimi's drive in Hungary provided Ferrari with the perfect reason to retain him another year. It explains the team's humorous evasiveness - particularly that of boss Maurizio Arivabene - when the subject was broached after the race, while the usually laid-back Finn seemed even more horizontal than usual when questioned.
Yes, the option on Raikkonen's contract is said have expired at end July, but unless he is committed elsewhere he will surely accept a year-long lifeline before finally exiting F1. The theory was lent credence when a Swiss outlet quoted Ferrari chairman Sergio Marchionne as stating "[F1] is not football, so we should leave these [sort of] transfer fees there", when questioned about Raikkonen/Bottas.
That may, of course, simply be another negotiating tactic. F1's summer isn't known as the "silly season" without reason, but the lack of recent moves would tend to prove that for once there will be few movements ahead of 2016.
Thereafter fireworks are expected, starting with Verstappen in red...